Facebook Lead Ads have revolutionized how B2B leads of any kind are generated. Yes, B2B. Here are 4 reasons why every campaign needs them.
While many assume that Facebook just isn't the place for B2B marketing, in actuality one in four respondents participating in a B2B decision makers study "cited Facebook as their preferred social media platform when seeking information on a purchasing decision, ranking it ahead of B2B stalwarts LinkedIn and Twitter."
Plus, with all of the super advanced targeting functionality available through the Facebook Ads Manager, reaching the exact right people at a reasonable cost (mmhmm, lookin' at you, LinkedIn), and then converting those users into ready-to-buy leads, is easier than ever through the Facebook platform.
One thing making this even easier? Facebook Lead Ads. A special type of ad format specifically for lead generation, Facebook Lead Ads allow you to generate leads without taking users away from Facebook.
Plain and simple — Facebook Lead Ads are a game changer. Here's why.
1.
Facebook Lead Ads bypass the need for a landing page, including any complicated web development or pixel placement.
Up until now, these were required for a successful Facebook lead generation campaign, limiting those businesses that may not have the time, expertise or resources to build custom landers for each initiative.
Take this out of the equation, and suddenly getting a new campaign up and running – and quickly – becomes a much easier feat. Plus, because the lead generation process occurs directly within the Facebook platform, Lead Ads make it easier than ever for users to give you their information.
2.
Facebook Lead Ads dramatically improve the user experience vs. driving people to a landing page – especially on mobile devices (see #3).
Look, no one is on Facebook to buy your product. They're there to share memes, look at baby pictures and laugh at funny cat videos. So even if your ad is extremely well done and well targeted, it's still an interruption.
With Facebook Lead Ads, this interruption is much less significant because users don't need to leave Facebook to become a lead, and because their information is already pre-filled in your form. This makes the lead gen process much smoother, and ultimately lowers the barrier to entry.
3.
Facebook Lead Ads are extremely well optimized for the 1.4 billion users who access Facebook via a mobile device each month.
Between slow mobile page load times and the annoyance of filling out a form on your phone, trying to generate leads from the large majority of users who view Facebook via a mobile device can be an uphill battle.
In fact, improving the user experience of mobile users specifically is one of the reasons Facebook introduced Lead Ads in the first place. The Lead Ads interface and functionality on mobile is truly seamless and gorgeous, which drastically reduces the drop-off rate from ad click to lead submission.
4.
There are many available solutions for easy data transfer into CRMs for customer nurturing.
Facebook stores all generated leads on their servers, and a .csv of these leads can be accessed and downloaded at any time. For most B2B operations, however, this adds an annoying extra step.
Fortunately, tools like Zapier or Leadsbridge provide an integration between your Lead Ad and CRM or email marketing platform. This allows for new leads generated from your Lead Ad campaign to be automatically added to the appropriate list/tag/funnel/etc, without any additional work on your part (after the easy peasy setup, of course).
Pro Tip
Inboxes are full and messy (c'mon, you know yours is, too). A great way to really grab the attention of your new leads acquired through Lead Ads is to nurture them with a Facebook Messenger campaign. And with Facebook Messenger bots (we like ManyChat), you can even create a completely automated follow-up sequence that mirrors your email or sales call funnel — all within Facebook Messenger. Lead Ads + Messenger Bots = B2B Cash Machine.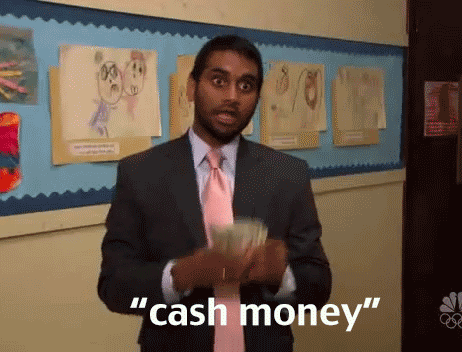 By Jennifer Spivak